LIVING IN RED HOOK, NY AND NORTHERN DUTCHESS COUNTY
A life you'll love.
A charming, historic village conveniently located between New York City and Albany in the exquisite mid-Hudson Valley region, Red Hook, New York offers a dream-come-true lifestyle. With a top-rated school district, easy access to Bard College, an abundance of delicious dining options and quaint shops, stunning views of the Catskill Mountains, as well as hiking, biking, and an endless stream of artistic, cultural, music, and community events, you'll wonder what took you so long to move here.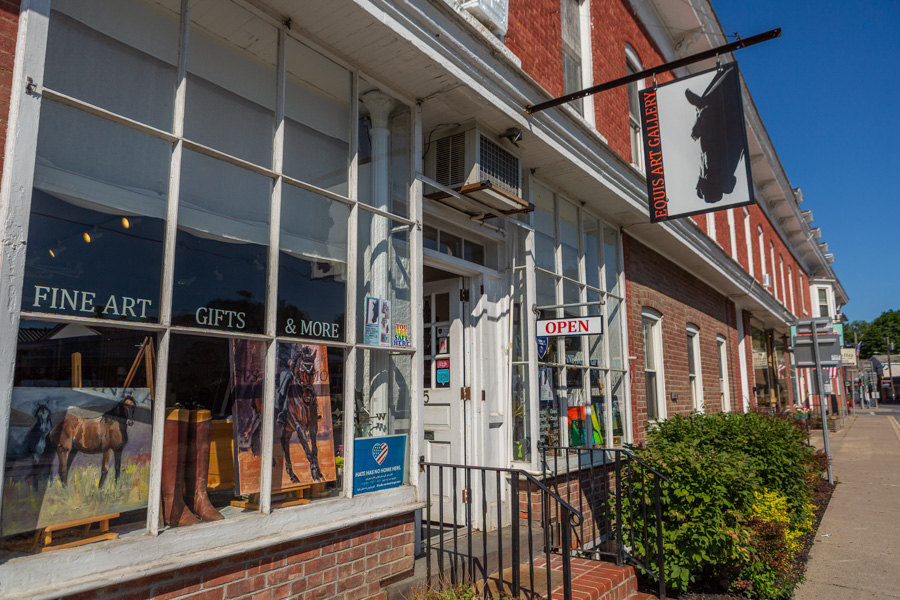 Picture a Sunday drive from your new home at Tradition at Red Hook.
As you venture out from your community at Tradition at Red Hook, you immediately come across two of Red Hook's local hot spots, Holy Cow Ice Cream and Lyceum Cinemas. Holy Cow (sometimes referred to as the unofficial ice cream capital of the Hudson Valley) has a huge assortment of flavors, cakes and novelties, all made the old-fashioned way. Paired with a fun flick at Red Hook's Lyceum Cinema, these two are perfect for an evening date night or family outing that is only a short stroll from home.
Holy Cow Ice Cream
7270 South Broadway #1
Red Hook, New York 12571
(845) 758-5959
Lyceum Cinemas
15 Old Farm Lane
Red Hook, NY 12571
(845) 758-3311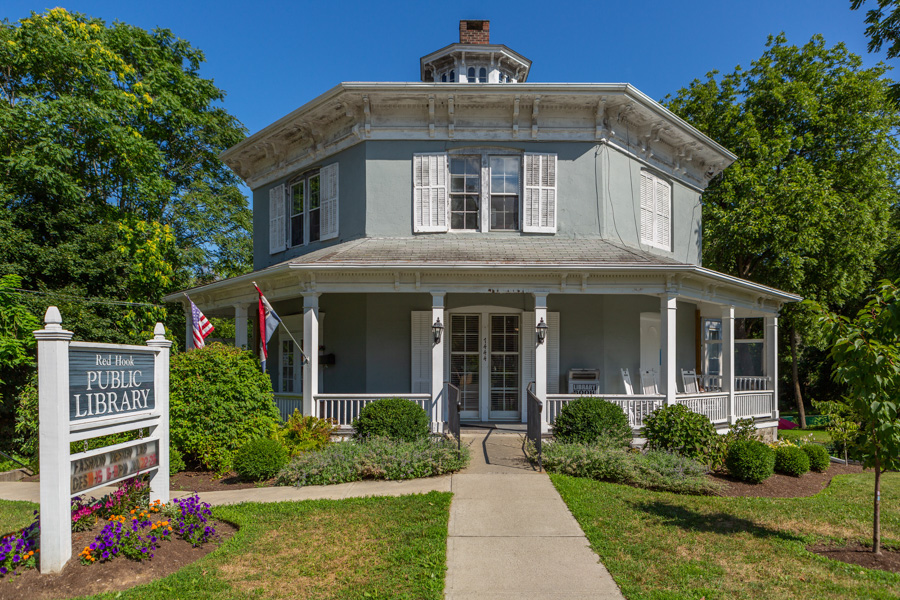 Continuing North on Route 9 in Dutchess County
On your way into the center of town, you'll pass by a few landmarks including the Red Hook Public Library. This historical uniquely shaped building is also known as the Hendricks House. Built in 1865 this octagonal structure is a rare example of the mid-19th century style with 3 floors — one of which is dedicated to a children's library.
Just beyond the library is the center of Red Hook, complete with fun shops and awesome restaurants – all walkable to your home at Tradition at Red Hook!
Continue north and you'll find Greig Farm, Tivoli Bays, Bard College, Kaatsbaan, the village of Tivoli, and SO much more!
South on Route 9 in Dutchess County
Heading south, you'll see the Old Rhinebeck Aerodrome, the Dutchess County Fairgrounds, the award-winning Northern Dutchess Hospital, and the ever-popular village of Rhinebeck, New York. Keep going and you'll see the Franklin D. Roosevelt Estate and Presidential Library, Vanderbilt Mansion, the Culinary Institute of America, and more. Just a few miles beyond that is Marist College, which is not far from the prestigious Vassar College.
Going East
Check out the wineries, the Harlem Valley Rail Trail, Lake Taghkanic, and more – or go a little further to hit some hiking trails in the Berkshires!
Going West
Just over the Kingston-Rhinecliff Bridge, you'll discover the waterfront district of Kingston, opportunities for chartered cruises on the river, and beyond that in the Catskills you can enjoy skiing, tubing, camping, and the great outdoors!
Foodies, welcome home!
One of the most difficult decisions you'll have to face when living in Red Hook is picking a place to eat. With so many amazing options, you'll have to simply try them all! Some of our favorites include the Historic Village Diner, Enchanted Cafe, Flatiron Steakhouse, and Taste Budd's Café. But don't just take our word for it, there are many fantastic spots guaranteed to satisfy every pallet.
Charming Shops
What's a small town without its specialty shops and boutiques. Red Hook's walkable village hosts wonderfully trendy and locally owned storefronts in historic buildings. You will find one-of-a-kind gifts, handcrafted jewelry, vintage items, antiques, art galleries, florists and so much more.